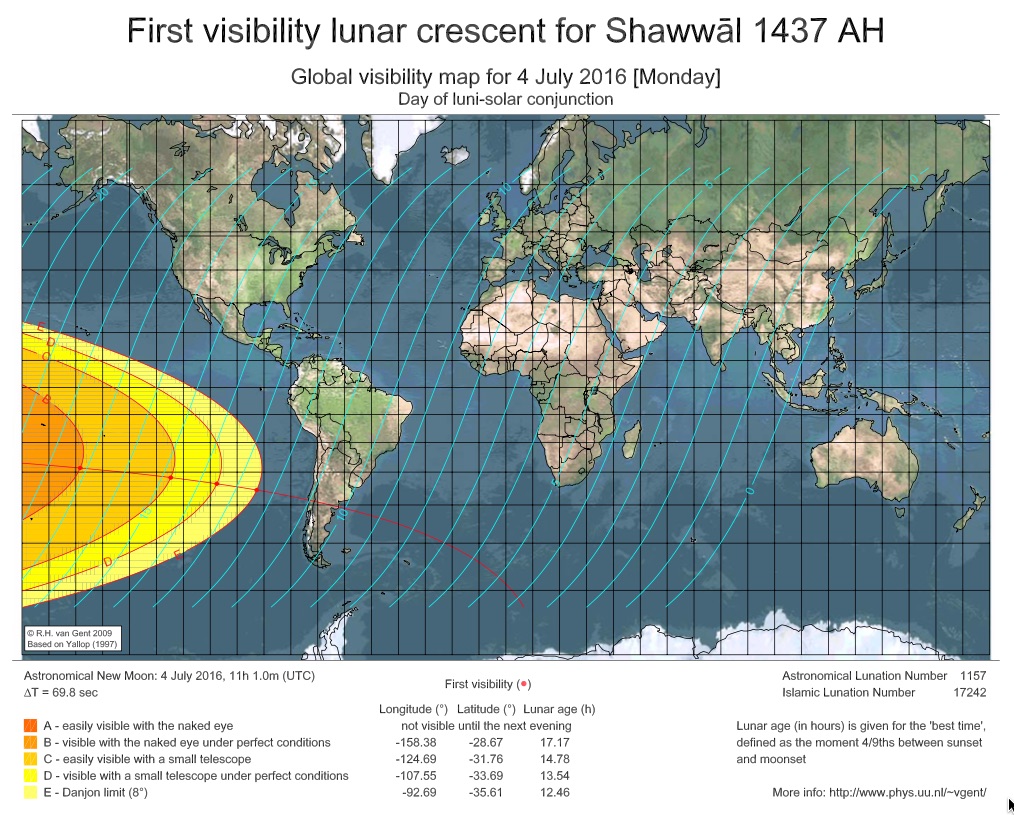 Posted on July 4, 2016 by admin in Announcements.

Eid al Fitr 2016 is on Wednesday 6th of July, 2016 The Crescent Committee of Canada received no reliable reports of the new crescent moon sighting for the month of Shawwal 1437 on the evening of Monday July 4th 2016 (29th Ramadan). Therefore the blessed month of Ramadan completes 30 days and the 1st of […]

Continue Reading... No Comments.