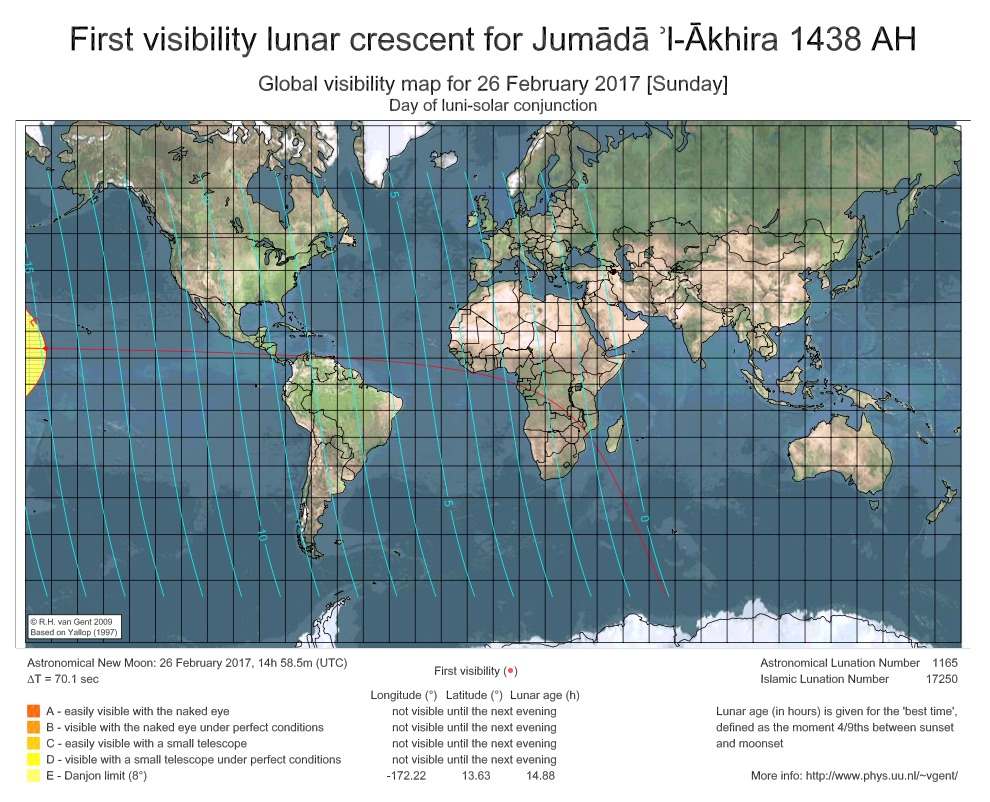 Posted on February 26, 2017 by admin in Announcements.

The Crescent Committee of Canada received no reliable reports of the new crescent moon sighting for the month of Jumad al-Thani 1438 on the evening of Sunday February 26th 2017 (29th Jumad al-Ula). Astronomical data also confirms sighting was difficult tonight. Therefore the month of Jumad al-Ula completes 30 days and the 1st of Jumad […]

Continue Reading... No Comments.