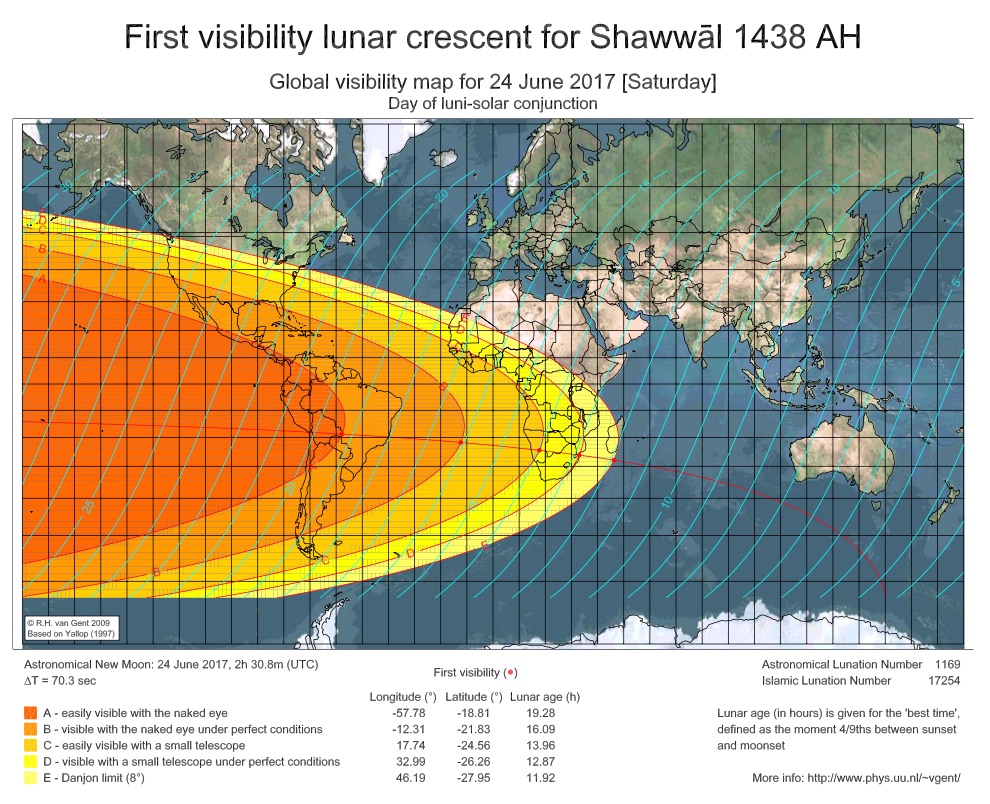 Posted on June 24, 2017 by admin in Announcements.

Eid al Fitr 2017 is on Sunday 25th of June, 2017 The Crescent Committee of Canada has received reliable reports of the new crescent moon sighting for the month of Shawwal 1438 on the evening of Saturday June 24th 2017 (29th Ramadan). Therefore, the blessed month of Ramadan concludes and the 1st of Shawwal (Eid […]

Continue Reading... No Comments.